Product features
Sturdy structure
Ergonomically shaped seat
Sitting height: 600- 850 mm
Seat has a pivoting axle 16° to left and right (returning)
15° variable vertically
Colour of rack: light grey
4 non-slip floor glides
For persons up to 120 kg
Item No.: 2923370005
for healthy working positions & relaxed muscular system
All important ergonomic occupational medicine expertises have been taken into consideration.
Our sit-stands are up to the German work chair standard of "DIN 68877".

Because we use only high quality materials our products meet the technical and permanent load requirements demanded by industry, workshops and schools.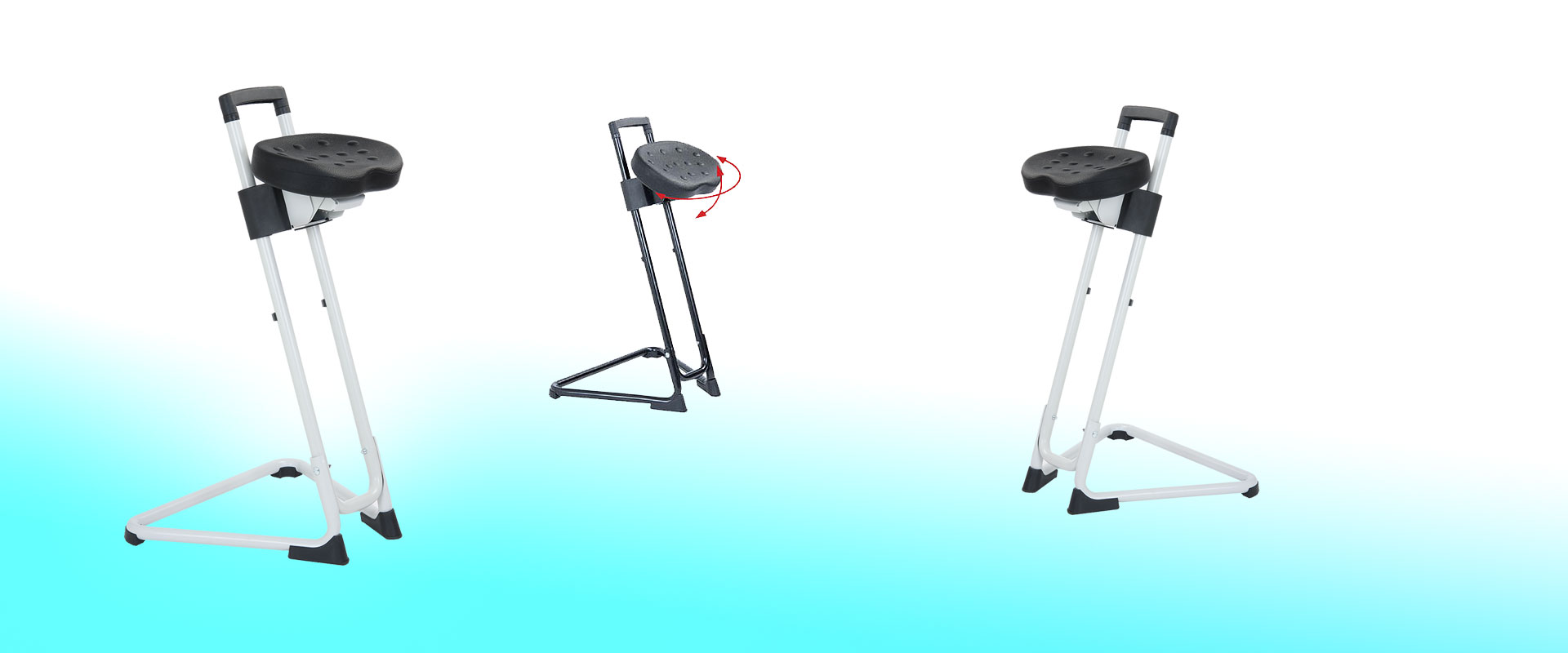 It's a help
Very strong sit-stand made of steel tubing, ergonomically modelled comfort seat with a steel inlay, hard wearing and easy to clean.
Seat declines by 15°, horizontal by 16° in each direction and automatically resets into the original position.