Product features
basic P6 with static table height 76 cm
Inclinable monitor mounting - for optimal angle of view
Tilt of monitor adjustabel in angle
Lockable monitor and key board compartment
Rack powder-coated, light-grey (RAL 7035)
Table sizes see chart below
Decor of plate: gray or beech décor
4 adjustable screw feet, for uneven grounds - castors optional - see »Equipment
EDV-Arbeitsplatz
MOECKEL basic P6 - is a versatile desk for EDP and schooling. Needing only little space it can be adapted to different forms of use in no time.

Monitor, key board and mouse can be locked into the desk.

Just open flap and fold out the monitor
Keyboard and mouse also
flexible use of classroom
lockable flap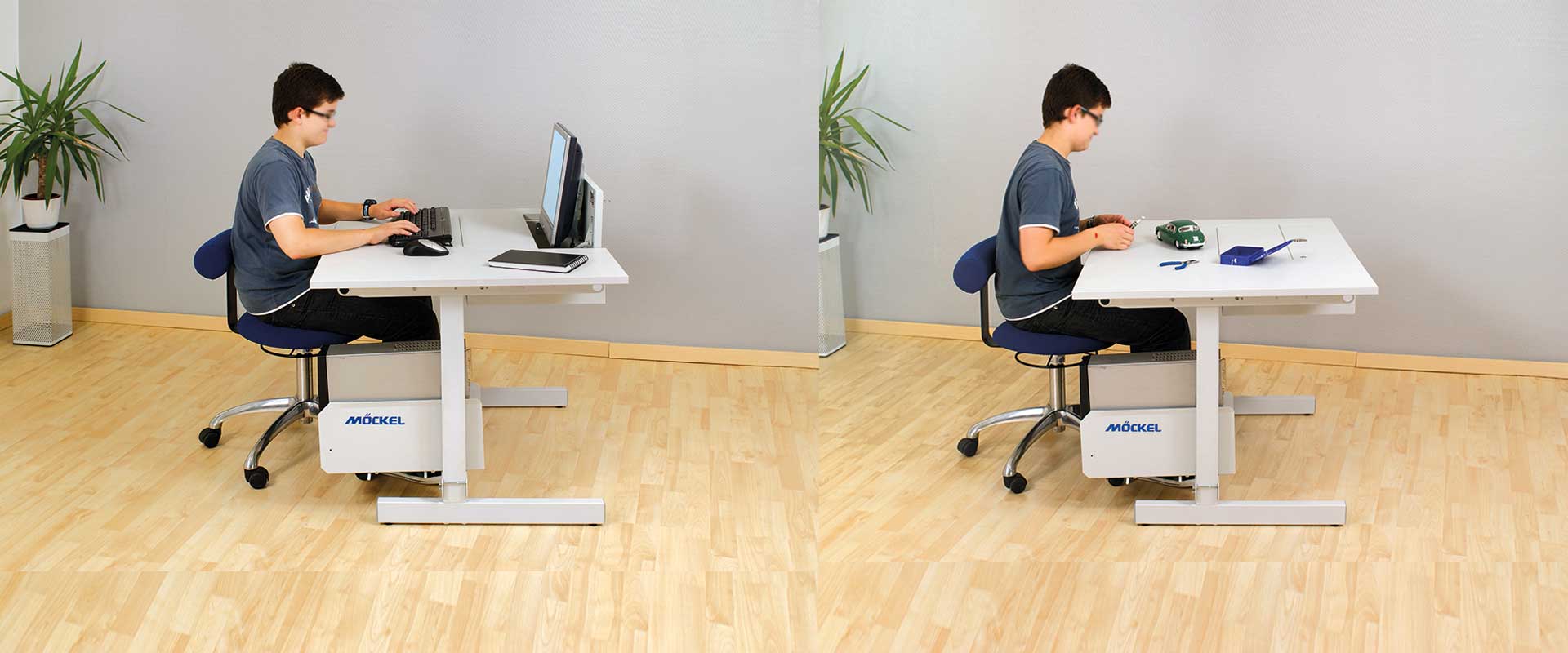 (Pictured hardware is not included)
P6 = monitor mounting folds out
Variations of the basic P6 are available as a double or a high desk.

These models are only produced as small series from 20 pieces on.