Product features
basic P4 with static table height 76 cm
Overall size of panel is 80 x 65 cm - with sturdy desk-top positions
Stepless inclination of desk top from 0° to 85° and spring balanced weight - can be moved back from any position. The rear part of the panel stays in horizontal position at any step of inclination of the front part
Space between feet of rack: 66 cm
Rack powder-coated, light-grey (RAL 7035) - the inclining structure is black (RAL 9005)
Decor of plate: grey or beech décor
Table sizes see chart below
4 adjustable screw feet, for uneven grounds - castors optional - see »Equipment
Inclineable top with horizontal tray
basic P4 is designed for use with
quick changing working angles
of plate.
always with horizontal panel for your utensils.
can be set back from any position
For working situations that demand alternating angles of the desk top. The board lifts up very easy and can be set back from any chosen angle.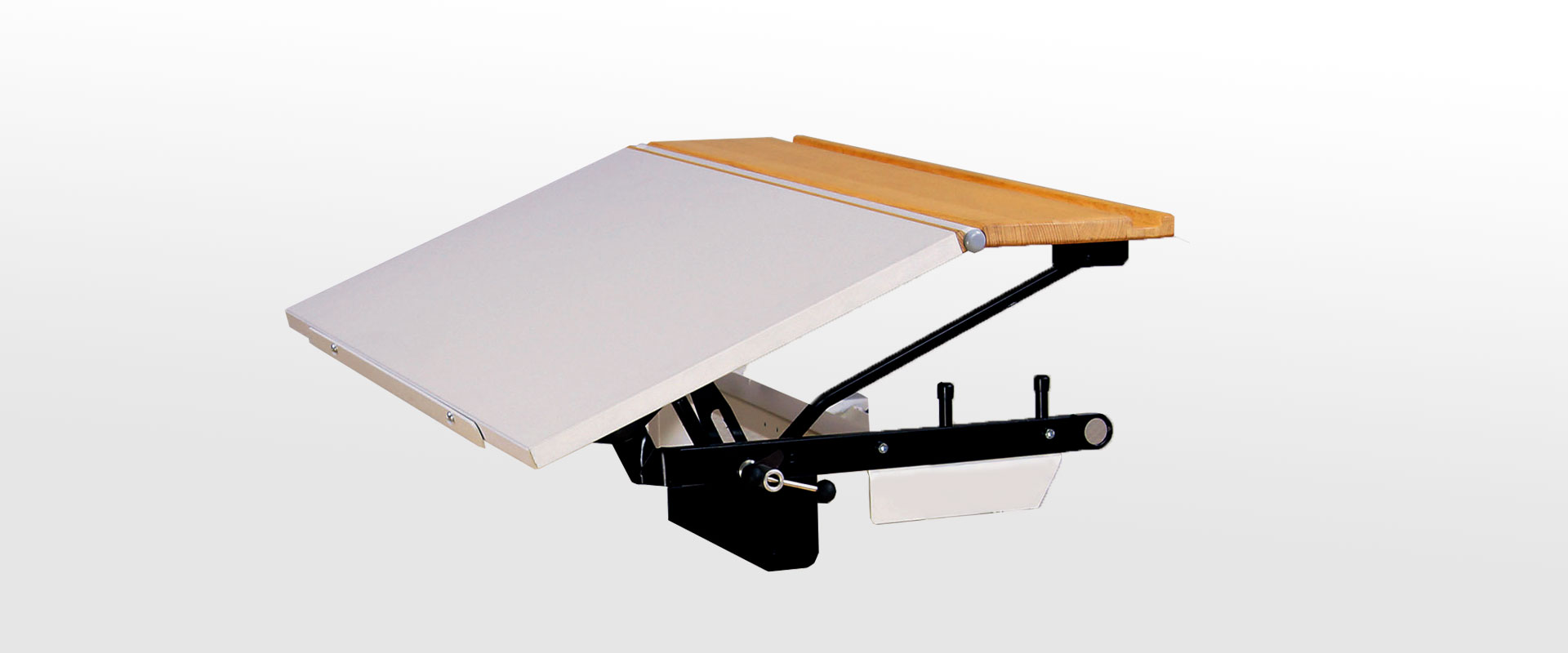 Always horizontal tray at inclined plate
School table for creative work here with special colour in red.