Product features
11 table heights adjustable from ca. 62 to 92 cm
Sturdy table top - easy handling
Manual snap adjustment in 30 mm steps
Space between table legs 60 cm (smallest space)
Rack powder-coated, light-grey (RAL 7035) - the elevating structure is black (RAL 9005)
Table sizes see chart below
Decor of plate: gray or beech décor
4 adjustable screw feet, for uneven grounds.
»Equipment
Snap adjustment for height
fitting all body seizes
Each table leg individually adjustable.
11 steps of adjustment.
Table heights from 62 to 92 cm
MOECKEL Cebra can be extended with a supplementary plate withcircular cut.
Cebra (variable desk 4.1) the right table for nearly every body size.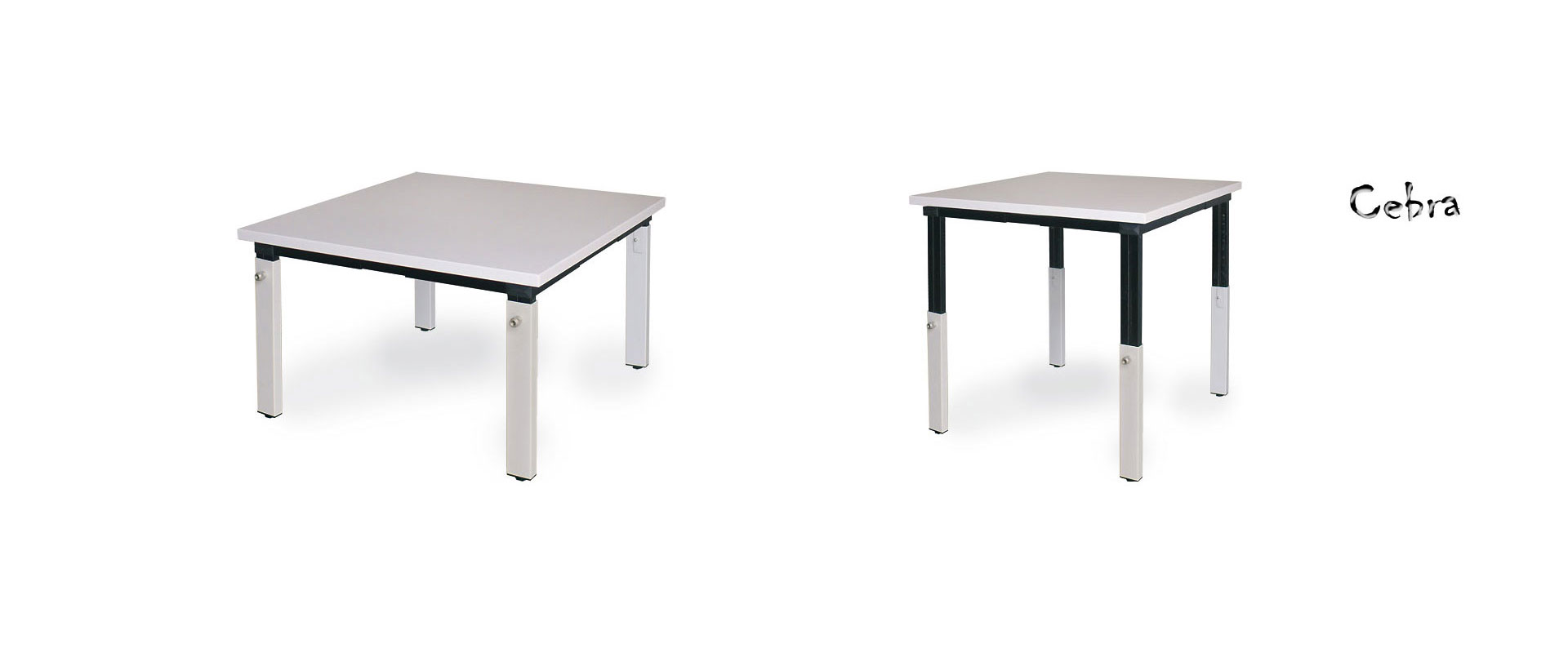 4 Extensions possible
An aditional board can be applied on all four sides of the "Cebra" table.