Product features
infinitely variable adjustment of table height - from 52 to 102 cm - 50 cm stroke
Stepless inclination of table top: 0° to 90°
One hand lever as crank opens and locks the multi-disc brake for height- and inclination adjustment.
Mechanic folds together
Total weight balance for table top through gas spring
Space between feet of rack: 122 cm
Rack powder-coated, light-grey RAL 7035
Table sizes see chart below
Decor of plate: gray or beech décor
4 adjustable screw feet, for uneven grounds
- castors optional see »Equipment
Easy adjustable children's table with extra wide rack
Indispensable wherever there is a demand for quick hight adjustment.
Tops with rounded edges make an ideal match for children in kindergarden, elementry school, schools and also for private use, such as hobby, creativ artwork, etc.
All functons are easily adjusted with just one hand lever. The rack is suitable for use with a wheelchair.
The Letter "S"
signals that these ergo-desk models just have one Singel hand lever for height and inclination adjustment.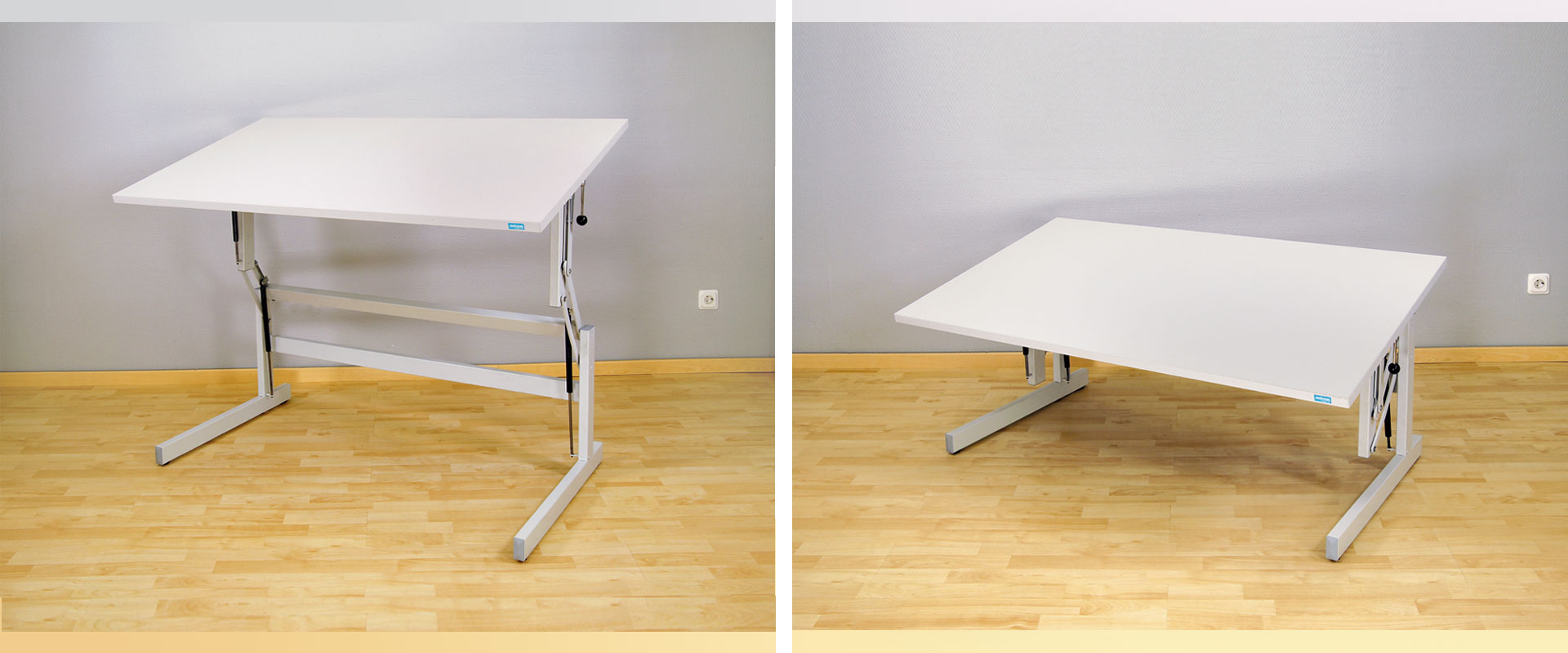 The Letter "R"
indicates that this table is suitable for wheelchairs. It is robust and simple to handle. All functions are easily adjusted with just one hand lever.

["R" like in "Rollstuhlunterfahrbar". This wonderfully composed word twists even german tongues ;-) ]