Product features
50 cm stroke with flat desk top
infinitely variable table height from 56 to 106 cm Tolerance in stroke +/- 10 mm)
one hand lever as crank opens and locks the multi-disc brake for height adjustment.
Size of desk top 80 x 65 cm | 31,5 x 25,6"
Stepless Inclination of desk top from 0° to 85° with couterbalanced weight - can be moved back from any position. The rear part of the panel always stays in horizontal position at any step of inclination of the front part.
Total weight balance for table top through gas spring. Weight balance can be regulated at any time (max. 30 kg)
Space between feet of rack: 72 cm
Rack powder-coated, light-grey RAL 7035
Table sizes see chart below
Decor of plate: gray or beech décor
4 adjustable screw feet, for uneven grounds - castors optional see »Equipment
adjustable in height and inclination - with always horizontal panel
ideal for quick changing working heights and inclination
- always with horizontal panel linked to inclined table top for your utensils.
For working situations that demand alternating heights and positions.
The easy handling promts you to change your position whenever you like - your disks anmuscular system profit from this action.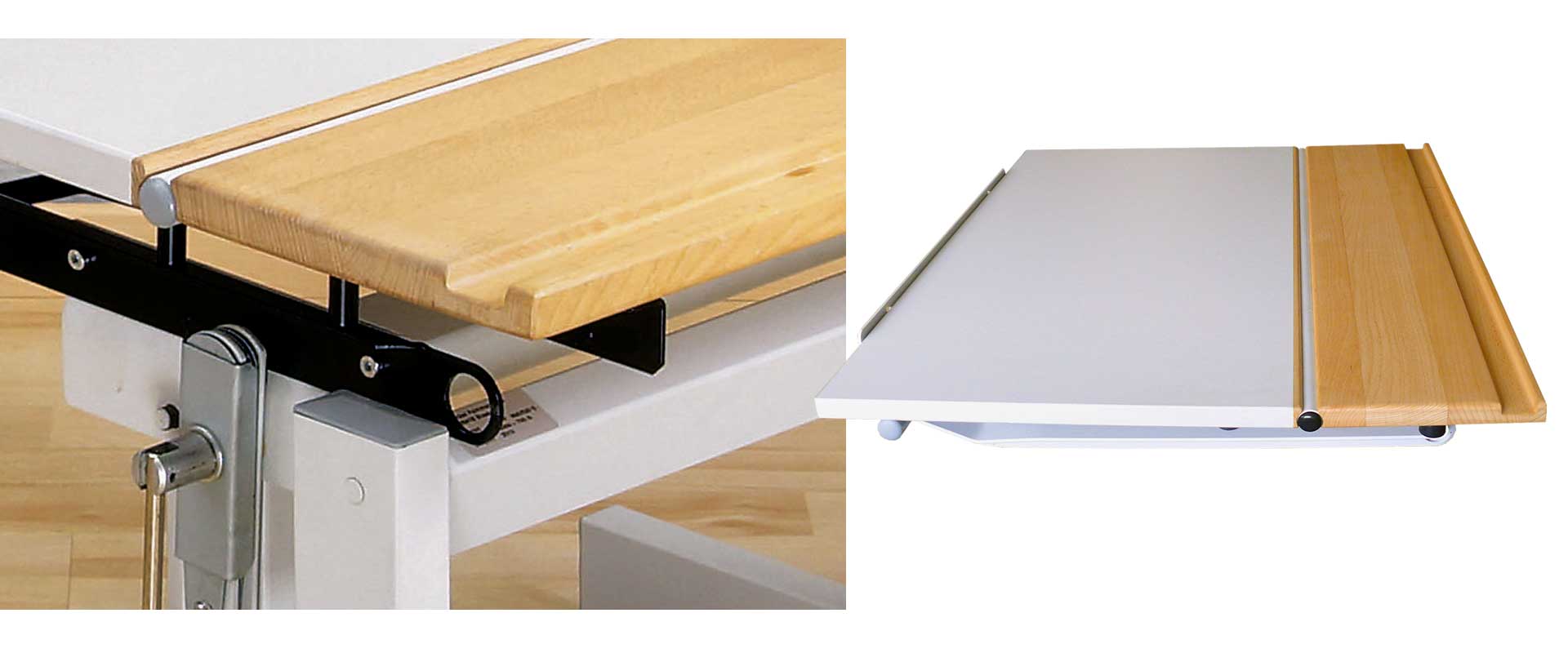 Wooden horizontal panel
The Letter "R"
indicates that this table is suitable for wheelchairs. It is robust and simple to handle.

["R" like in "Rollstuhlunterfahrbar". This wonderfully composed word twists even german tongues ;-) ]
ergo P4 52 in actual use
At all inclinations of the table top the rear part stays horizontal.